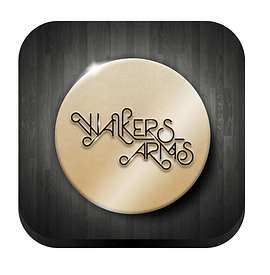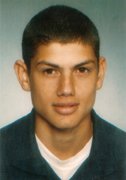 Michael A Barber Memorial Trophy
Best under 21 -Sportsman, Clubman, Gentleman
Proudly Sponsored by Walkers Arms Hotel
At the beginning of the 2002/03 season the Walkerville Cricket Club lost a fine young cricketer, a fine young man, to cancer. 'Mike' was deeply missed this season. For some time the club has wanted to identify and recognise young players who come through the junior teams, those that have a passion for cricket, those that support their team mates, display virtue and contribute to the camaraderie that defines what it is to play for Walkerville Cricket Club.
The committee proposed we celebrate the memory of Michael Barber by creating a memorial trophy for an under 21 player of the club. The proposal is to recognise the character of the player above individual performance.
Mike played junior cricket with Walkerville then stayed on to play for the senior sides. Since he passed away just short of his 21st birthday it seems all the more poignant that we recognise a special under 21 player from the club. Mike was a talented bowler, but ask anyone and they will reflect on his quiet unassuming nature. Hence, the specific character or attribute to be recognised with the awarding of the Michael A Barber Memorial Trophy is the "Best Under 21 – Sportsman, Clubman, Gentleman."
A memorial trophy will be proudly displayed at the clubrooms and each year's winner will receive a replica of the trophy.
Michael played for the undefeated Under 17's in 1999/00. During that season he played the allowed 3 games of senior cricket with the 'C' grade taking 9 wickets at an average of just 9.0 runs. His best figures were 6/50. It was no surprise that he then played a number of 'B' grade games the next season, but his best performances were for the 'C' grade taking 14 wickets in 5 games at an average of 10.7 runs. His best bowling in 2000/01 was 5/24.
His final season was incomplete, but through his contribution we made the finals. He would surely have been with us if not for his illness as we took out the 2001/02 ATCA F-Grade Premiership.
Mike also helped coach the Under 13's after school on a number of occasions as the club recently re-built junior cricket. His efforts were greatly appreciated.
It is a great honour to win the Michael Barber award and you can see by the names on the right, not only great players BUT they reflected Michael's Kind nature and the gentleman he was.
R.I.P Michael Barber

Michael Barber Award Winners
2019/20 Levi Esvelt
2018/19
2017/18 - Sam Bennetts
2016/17- Rhys Nhill
2015/16 - Brodie Pearce 2014/15 – Sam Hutchinson
2013/14 – Zac Fagg
2012/13 – Matthew Perilli
2011/12 – Adam Rutherford
2010/11 – Luke Cotter
2009/10 – Luke Cotter
2008/09 – David Coad
2007/08 – Max Dupree
2006/07 – Ian Mazure-Johnstone
2005/06 – Hugh Matthews
2004/05 – Douglas Wyton
2003/04 – Michael Smith